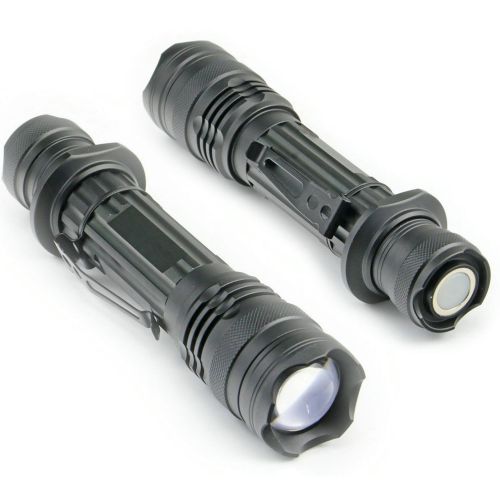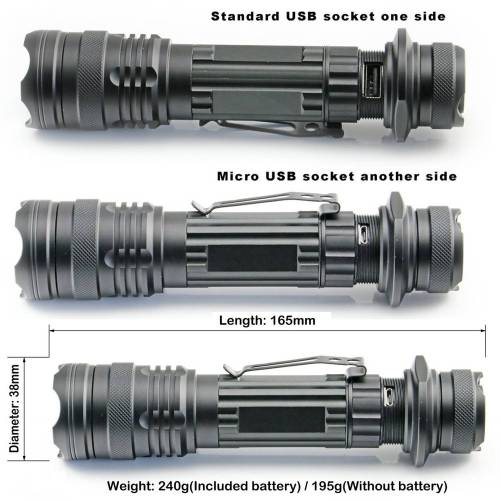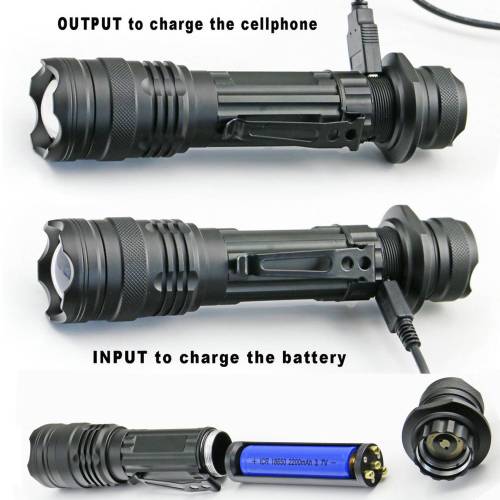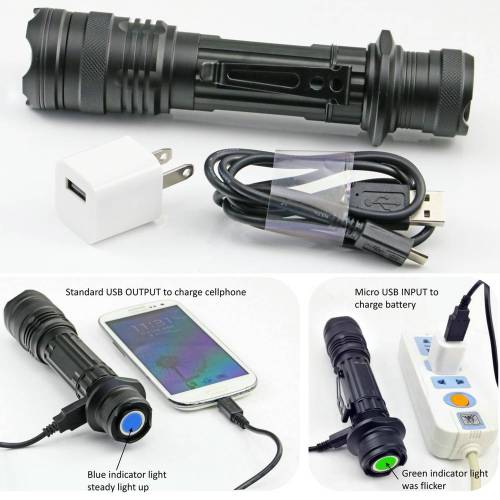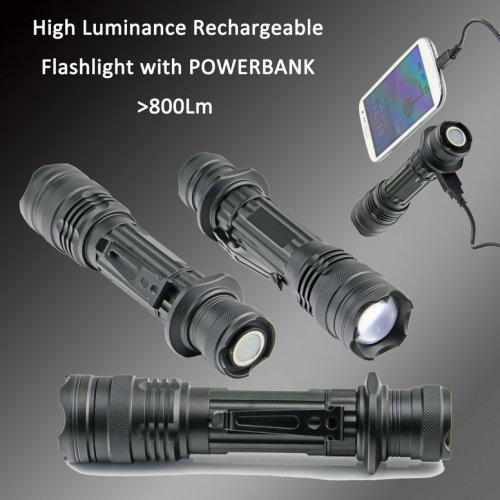 High power and super-brightness aluminium alloy LED flashlight for mountain climbing & Camping
Item specifics
Material

High grade(High quality) aluminium alloy
LED

1pc CREE XML T6   6000-7000K
Beam Irradiation distance (M)

>180M
Flashlight function

100% light up-50% light  -OFF
Storage battery:

3.7V 2600mAH 18650 lithium-ion battery
Storage battery

Ø44x168mm
Weight

251g
Description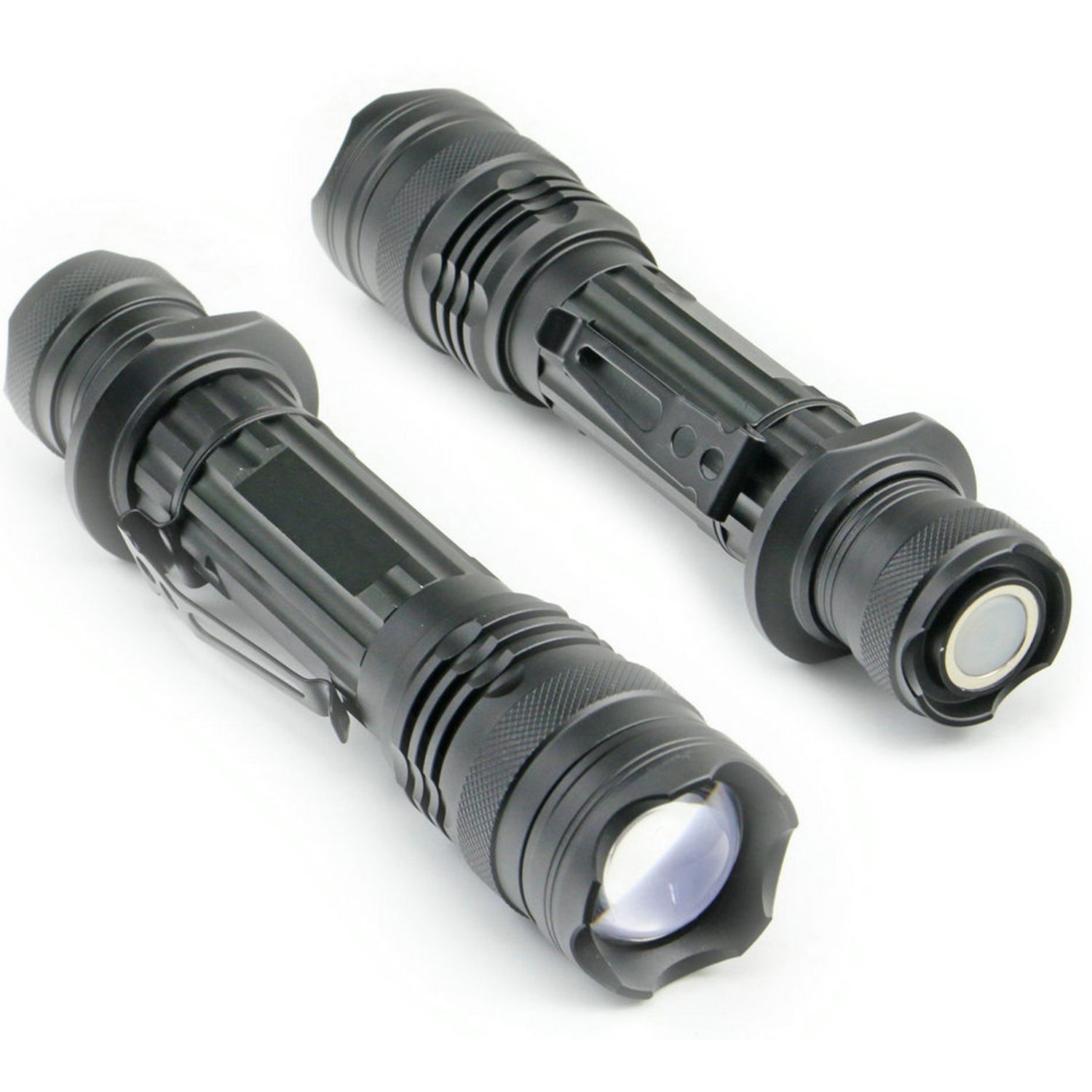 Product name: LED flashlight and power bank
Model: FS-22556
specification:
1. LED: 1 CREE XML T6 6000-7000K
2. Luminous flux: >= 380 Lm (scalable)
3. Running time:> 3 hours
4. Beam irradiation distance (M):> 180M
5. Flashlight function: 100% bright 50% bright -OFF
6.Material: high grade (high quality) aluminum alloy
Power bank function:
7. Use AC/DC adapter (5V 1A) or computer to charge the battery, charging time: 6-8 hours
8. When used as a mobile power supply, output: 5V 1A
9. Independent charging and discharging indicator light: ①When the battery is charged by an external power source, the green indicator light will light up under 1Hz flicker, and will continue to light up when it is full ②Used as a mobile power source for charging in the mobile phone, blue indicator The light will always be on, and when the power bank output is less than 3.5V, it will flicker below 1Hz, and it will go out when the output is less than 2.9V.
10. Safety protection: overcharge and overdischarge protection, overheat protection, overload protection, short circuit protection, etc.
11. Battery: 3.7V 2600mAH 18650 lithium ion battery
12. Product size: Ø44x168mm weight: 240g